Home
Basset License
Illinois Basset License Information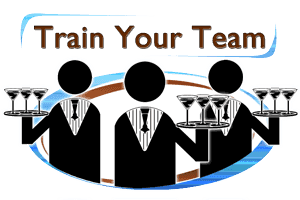 Click for Team Discounts
Click to get information about discounts if you need to train multiple team members. You will be redirected to Rserving.com
Illinois Basset License Course Approval

The Rserving
®
Illinois Responsible Serving
®
of Alcohol Course is a BASSET (Beverage Alcohol Sellers and Servers Education and Training) program approved by the Illinois Liquor Control Commission for training Illinois alcohol sellers and servers.This on-premises BASSET certification is approved for Illinois
This Illinois alcohol server / seller training and certification for on-premises employees will train you in responsible serving
®
techniques for bartenders, servers, waiters and waitresses and will certify you to work in on-premises alcohol service establishments.
Employers receive discount pricing.
ILCC COVID Update:
Businesses in Illinois doing curbside delivery must have those employees performing those job duties to be BASSET trained.
Due to the hardships on liquor license holders as a result of the COVID-19 virus outbreak, all licenses with a renewal date of March 31, 2020 or after are automatically extended to March 31, 2021.
For more details click here.
NOTICE:
You are required to obtain a BASSET approved Responsible Serving
®
of Alcohol certification within 120 days of employment.
School Code:
License # 11-5A-0092892

Receive your official PSCC Rserving Responsible Serving® of Alcohol Wallet Card for IL Responsible Serving® of Alcohol in the mail!
No Extra Charge!
After you complete the course, you are able to generate your printable certificate for IL Responsible Serving® of Alcohol immediately.
You will automatically receive your PSCC Rserving bartender's license / wallet card for IL in the mail within 15 days if you are in a state where wallet cards are issued.
(Also called Basset License or Basset Permit)
Take this course to get your Illinois Basset bartender license or permit to sell and serve alcohol.

This course provides state approved training that ensures both sellers and servers of alcohol will understand state liquor laws and serve responsibly. Many states require alcohol seller/server certification for any employee that handles alcohol. PSCC's on-line Responsible Serving® Course can be taken in one or more sessions and satisfies the requirements in most states.

Upon completion of the PSCC Responsible Serving® Course, student will be able to:

Recognize the server's role in the enhancement of public/campus safety
Understand their responsibilities and obligations under law
Know what the term BAC means and how it is calculated
Recognize when an individual is intoxicated
Prevent individuals from becoming intoxicated
Refuse service with minimal conflict
Recognize signs of alcohol poisoning
Prevent disturbances

Click the
add to cart
button below and proceed to the checkout to get signed up. You will be emailed a username/password to login and begin.
---
Basset License is also available through the following offer: